[PRE-ORDER] Bittersweet Mega Bundle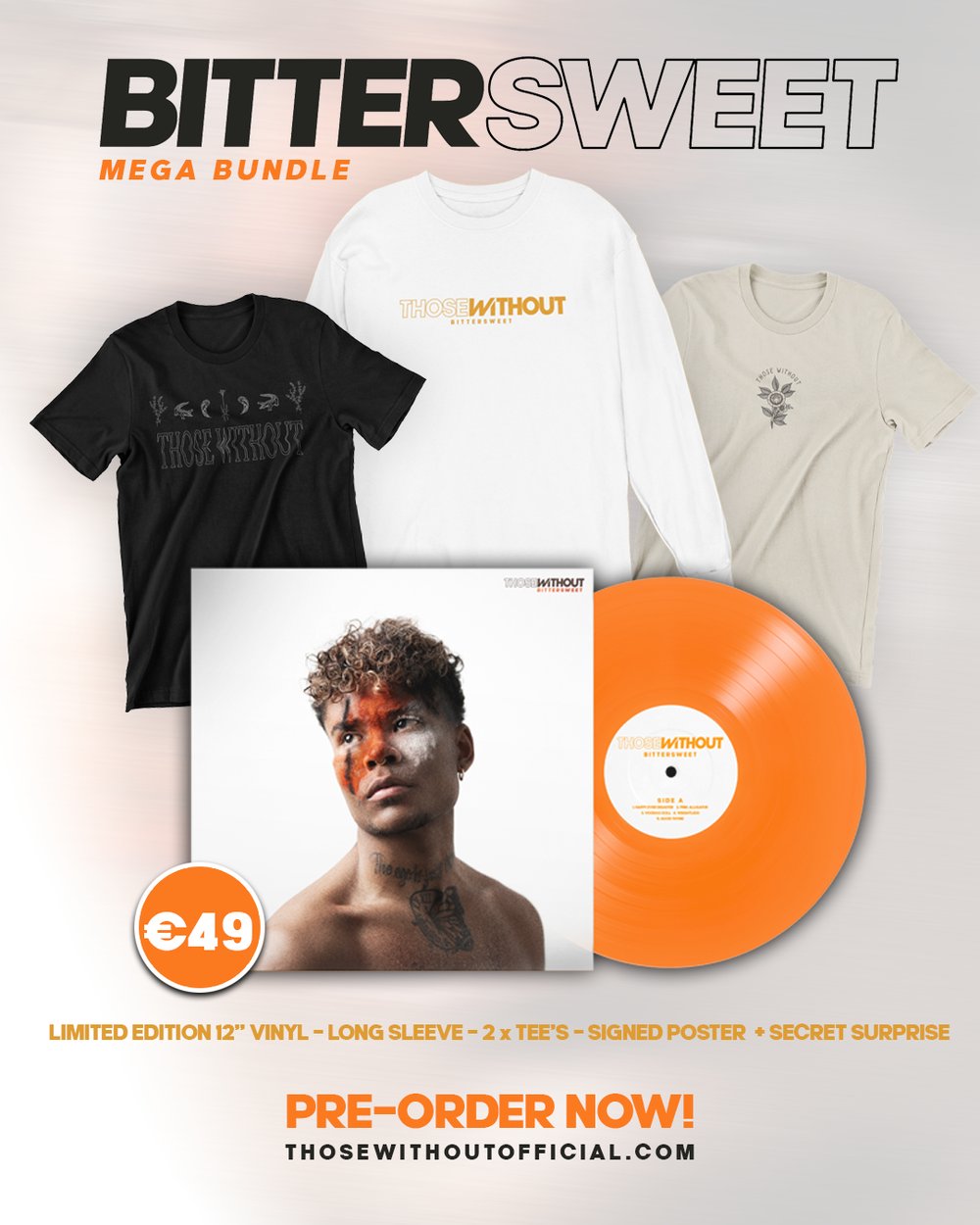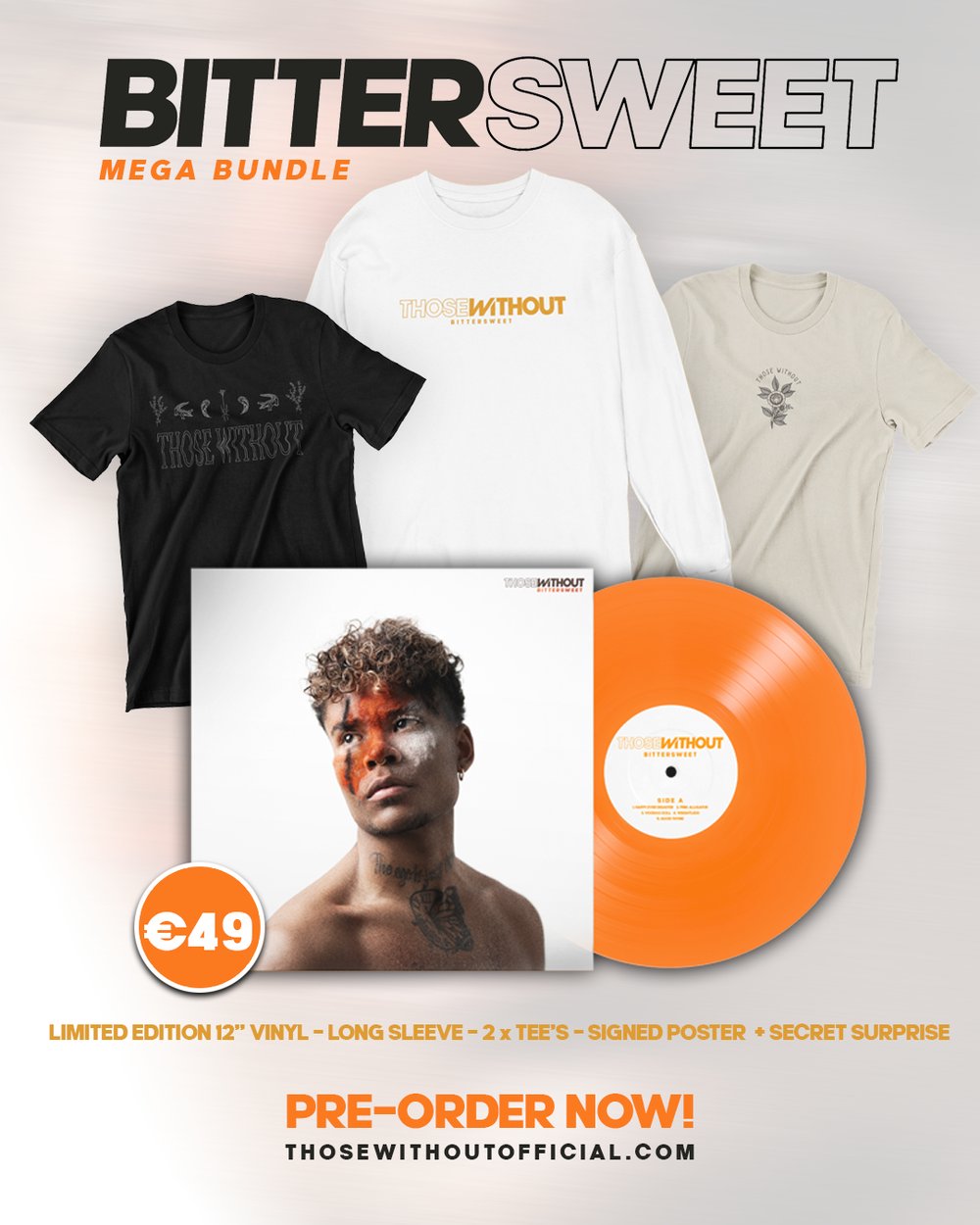 Items includes:
Bittersweet Vinyl 12" - Limited edition
T-Shirt Old Skool Tattoo
T-Shirt Single Collection
Long Sleeve Bittersweet Logo
And bundle exclusive items
*** THIS PRODUCT SHIPS WORLWIDE ***
(Parcels sent to some countries outside of EU may not be traceable).
NOTE! This item is a Album Pre-order product only // Delivery time for vinyl records are longer than usual due to Covid-19 situation. Expected delivery may exceed album release date with 5-10 weeks or longer. Thanks for your support!
Debut album "BITTERSWEET" in digital stores on 24th of September, 2021.